A Life as Big as his Heart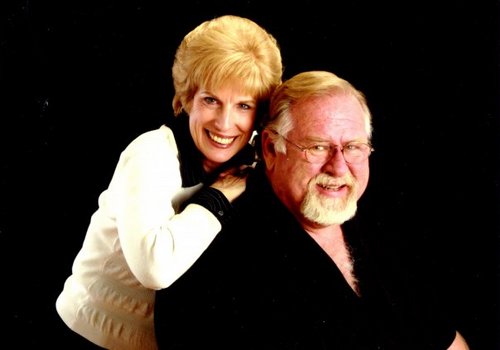 Rich Buhler (1965-2012) was a talk-show host, author, consultant, pastor, pilot, speaker, and father of seven, a veteran actor with more than 40 years in Hollywood, and awarding-winning television, film, and radio producer.
Rich grew up in Cottonwood, Arizona. He moved to California to attend Biola University, where he graduated in 1968 with a degree in Psychology. His career began in radio and expanded with successful ministry, speaking, writing, and entrepreneurial endeavors.
Rich was an honors graduate of Omega Center in Pastoral Studies and he received two honorary doctorates for his radio and pastoral work: a Doctor of Laws degree from Biola University and Doctor of Humane Letters degree from Trinity Graduate School of Psychology.
Rich and his wife Dianne made their home in Southern California where they enjoy their combined families of ten adult children and thirteen grandchildren. Rich's personal interests included flying airplanes, fly-fishing, computing, amateur astronomy, cooking, and travel.
He died in May of 2012 of causes related to pancreatic cancer.
Radio
Rich's varied career began in radio. When he was just 17, he became an office assistant and worked his way up to news announcer at KFWB-980 AM. He was part of the team that brought all-news to California in 1968 at the second all news formatted station in the country, KFWB-980 AM. He also served as a writer and editor for the CBS-owned and operated all news station in Los Angeles, KNX-AM 1070. He became a writer and news editor for KNX-AM 1070.
Ministry
Rich had always felt called to ministry like his father, but did not pursue seminary until later in life. After being ordained, he served for nine years as the head pastor of a Four Square church in Southern California.
Talk Show
After returning to radio in 1981, Rich became known to millions of listeners as the host of Talk From the Heart, a pioneering live, daily, nationally-syndicated radio talkshow that was broadcast from Los Angeles for 15 years and became the most listened-to local religious radio program in the nation. It was also syndicated as TableTalk. In 2008 Rich returned to the microphones at KBRT to again host Talk From the Heart.
Speaking and Writing
Rich was also a popular speaker, best-selling author, and ordained minister with 5 books on relationships and abuse (Thomas Nelson Publishers). He regarded what he called "emotional injury" from abuse as the top mental health issue of our time.
He was honored by Toastmaster's International, The Southern California Motion Picture Council, Religion in Media, and the Axiem Awards, among others. He's listed in three Who's Who publications.
Consulting
He had also been a media consultant to numerous organizations and political and public figures including two U.S. presidential campaigns (Ronald Reagan and George W. Bush).
He was sought after as a consultant to organizations either considering or using media including television and radio programming, advertising, talk radio, and direct marketing.
Entrepreneur
Rich was the owner of Branches Communications, a Radio-TV-Film production company.
He was also the creator of TruthOrFiction.com, a popular site that researches Internet rumors, hoaxes, and urban legends. In this connection, Rich had been interviewed by numerous newspapers, magazines, and radio and television outlets including appearances CNN, MSNBC, CBC, BBC, NBC, CBS, Fox News, ABC, and EXTRA.
His eRumor Report radio feature was heard weekly on radio stations nationally and was on KFWB "All News" for ten years. His Truth Or Fiction newspaper column appeared weekly in Stars and Stripes the official newspaper of the U.S. military. Rich had become a frequent presenter to conventions and corporate gatherings on the explosive impact of eRumors on our culture. Along with representatives of Homeland Security and the FBI, he was a keynote speaker for the Security Conference of the International Council of Shopping Centers in Baltimore, Maryland in 2002 dealing with some of the aftermath of the terrorist attacks of September 11. He had also consulted with major corporations that have been affected by eRumors.
About Rich Buhler Ministries
Although Rich died in 2012, his ministry still has much to offer the world. His widow and family are offering more of Rich's wisdom, humor, and love in the form of audio, workshops, books to bless his fans — both new and old.